My daughter, Bethany, and I are sharing simple tips for photographing your baby at home. Photography has never been easier and it so much fun to capture those special moments of your sweet baby's life as they speed by. The pictures you take can look amazing! We are not professionals but  we love photograhy. We have a fairly simple, uncomplicated style. Most importantly, we have an amazing time together as we take photos of Ruby. Many thanks to my sweet Bethany for sharing her tips, apps, and links.
Photographing Your Baby – Composition
With a baby in the home you may have some things in the background like dirty dishes, laundry, baby gear, or like this example, tv, remote, and printer. That doesn't mean you have to include them in your picture! Look for a shot that has a clean background and features your baby. Clear the clutter to the side or change angles.  Sometimes the easiest way to do this is taking a shot from above.

Clutter…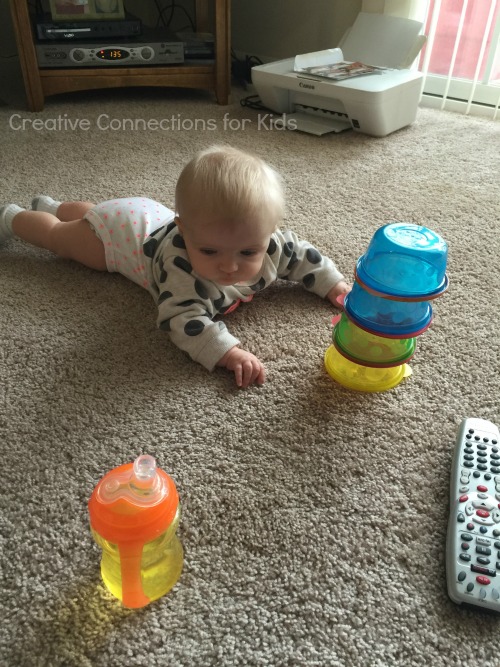 Just leave the mess there and take a shot from above!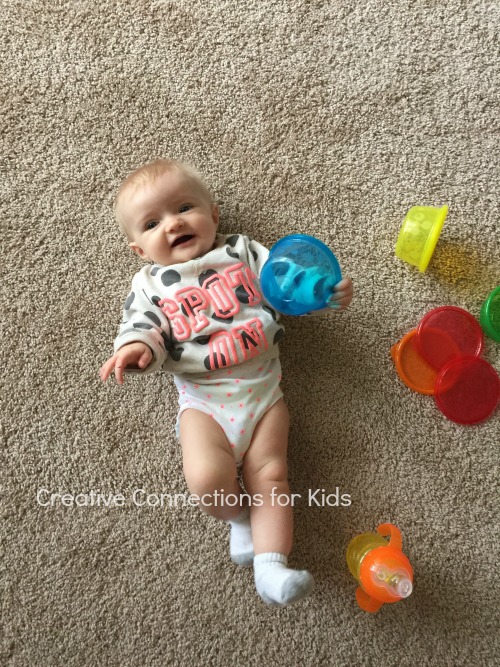 (Camera: iPhone)
Posing and Lighting
You want baby to look comfortable and cozy. There are all kinds of youtube videos on posing babies. A couple of my favorites are here and here. Sometimes the angle your picture is taken from can make a difference too. For example, when your baby is in someone's arms or laying down try not to shoot up from below so that photo is looking up their nose. 
Natural light by a window is the best. However, sometimes light can be to harsh and wash your little baby's skin out. It's easiest to have your little one near a window, but not in the direct light from the window.
In this first picture our little one looks washed out and uncomfortable, and the angle is looking up her nose. However, in the second and third one she looks cozy and the lighting is just right!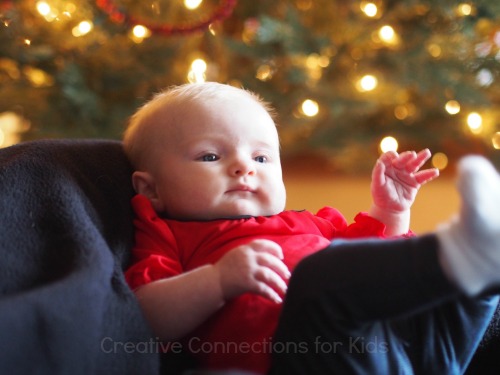 (Camera: Olympus O-MD)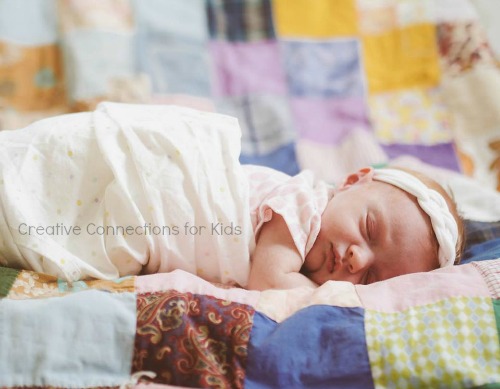 (Camera: Olympus O-MD)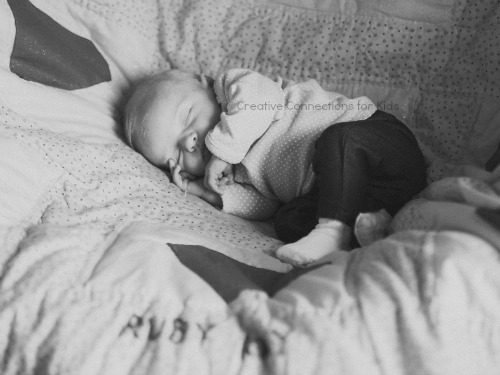 (Camera: Olympus O-MD)
Props for Perspective
Have the same super soft buddy to join your baby in her pictures to show how she grows and matures over time: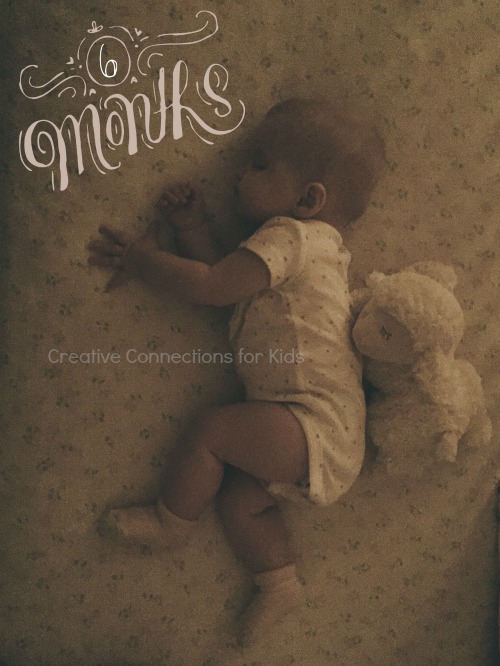 (Camera: iPhone)
Props with Sentimental Memories
All of the quilts that are in these photographs have a history with our family. They were made by friends, grandparents, and great-grandparents. Even though these lovely ladies are no longer with us, we love honoring their memory by including their gifts of love in Ruby's photos. You may have sentimental pieces that you want to use in your photographs as well. Quilts, toys, and pictures are just a few ideas. Ruby's great-great grandmother's quilt is in this background:
(Camera: Nikon D3100)
Apps for Editing Photographs
Sometimes a cute little photo can be jazzed up a bit! Some of Bethany's favorite editing apps are:
VSCO Cam has some really great filters and editing capabilities. 
Obaby has all kinds of cute overlays for your images! 
Baby's Firsts is an app that has all kinds of adorable prompts based on the age and season that will help capture your little ones' milestones.
Before….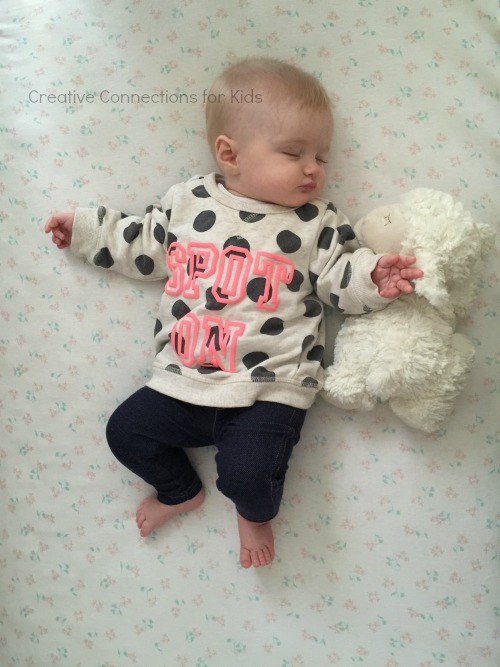 After…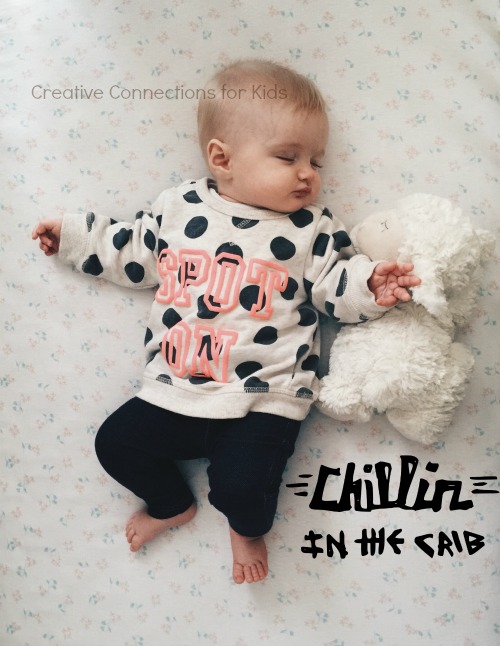 (Camera: iPhone)
Apps can be used to record a milestone such as sitting-up!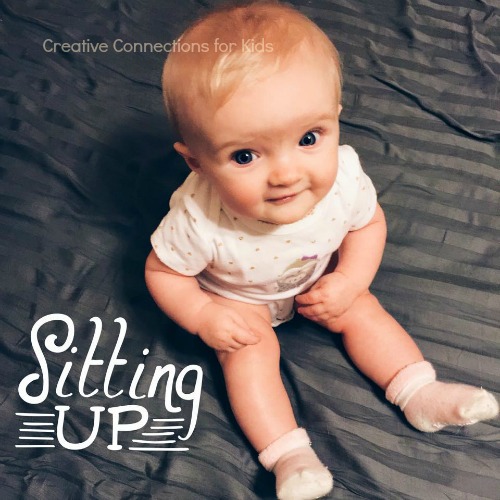 (Camera: iPhone)
Picmonkey is an online photo editing site that is very user friendly with hundreds of options. Our advice is to be careful not to over do the processing. This photograph was cropped and edited on Picmonkey using just a touch of the action "tranquil".  The background is a baby bath towel draped over a stack of pillows, and she is sitting on a bed in natural light.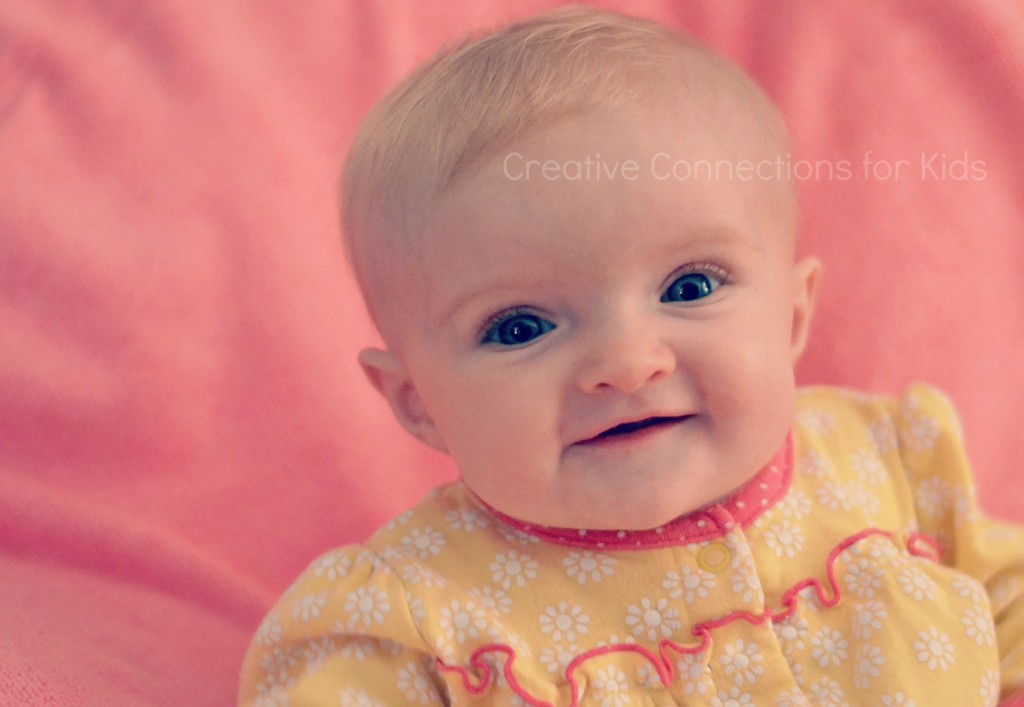 (Camera: Nikon D3100)
Our Gear
We both use an iPhone much of the time.
Bethany's camera is an Olympus O-MD which is a very small mirrorless camera. Her favorite lens is a 45mm.
Kristi uses a Nikon D3100. It is an entry level DSLR and is a larger than a mirrorless, but smaller than a most DSLRs. Favorite lenses are the the kit lens which is a 18-55mm f/3.5-5.6 AF-S and a 50mm 1.8 portrait lens.
We use a tripod for taking group photos of the family.
Print those Photos!
Have fun with your photography! And please, please, don't forget to print photos for your child so they will have them as an adult. Today's technolgy will someday be as outdated as an 8-track tape. Get your pictures off the computer, out of the phone, off of the card, and into a book or album. Our children will want to have their pictures to show their children and grandchildren.

Get in the photo
Moms and grandmas….get in the photo! Yes, we may have a few extra pounds, circles under eyes from lack of sleep, or wrinkles and crows feet because we're now grandmas. Just forget it all and capture those memories together!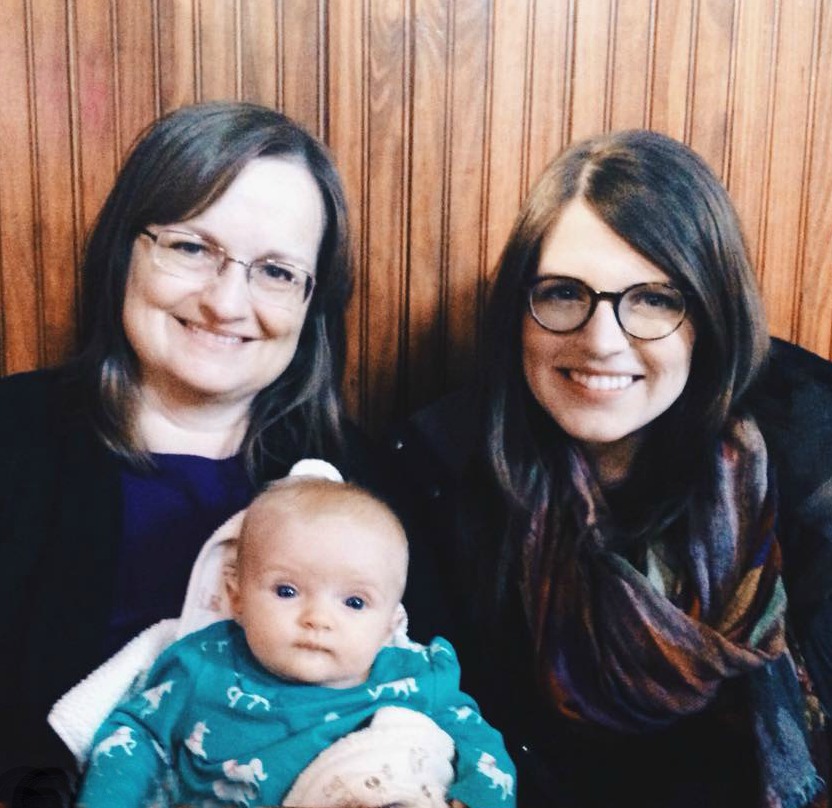 (Camera – iPhone)