Summer time is organization time at our house since I tend to create a pile mountain of stuff as I rush around through the school year. I wanted a pegboard to organize and hang in my office to help catch the supplies that I am always looking for. Pegboard storage can also be used in a child's room, a classroom, a closet; the options are limitless.  It just depends what needs to be stored and organized.
My husband framed a piece of pegboard for me. My first intention was to hang the board on the wall but given the windows, doors, and shelves in the room there wasn't enough wall space. I rearranged the furniture so that I could hang it on the back of my desk. To hang it from a desk it doesn't really need to be framed; but if hung from a wall there needs to be a bit of space so that there is space for the hooks to fit through the back side of the board. If you would like detailed directions for installing it on a wall check out these directions here.
Pegboard can be purchased at just about any home improvement store, and most will cut it to the size that you want. Mine just luckily fit the back of my desk perfectly.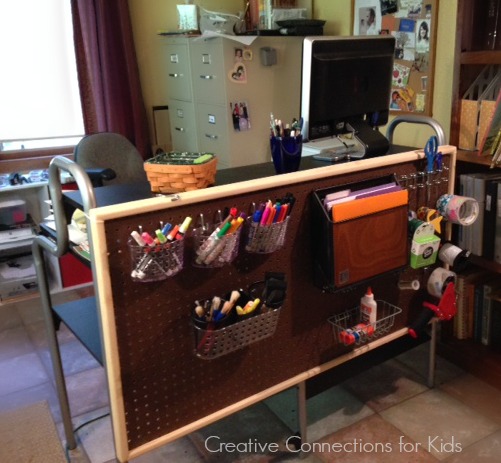 I used zipties to attach the board to the desk: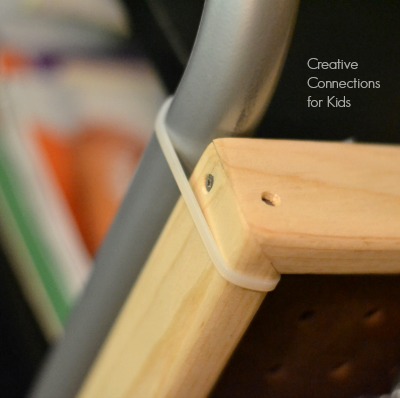 ….and then gathered an assortment of containers and pegboard hooks from Walmart, Lowes, and Mernards. For maker and sharpie storage, we used flat sided shower baskets from Mernards and small pegboard hooks: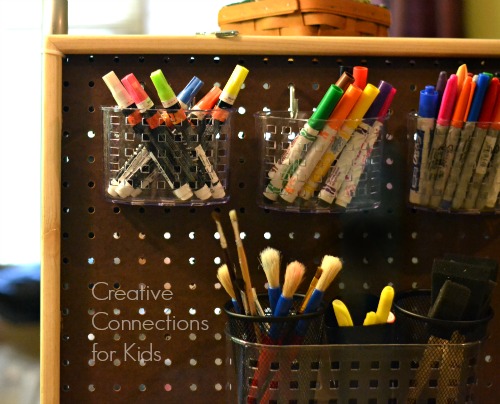 For baskets, shorter hooks worked best because the baskets tended to tip forward when using the longer ones.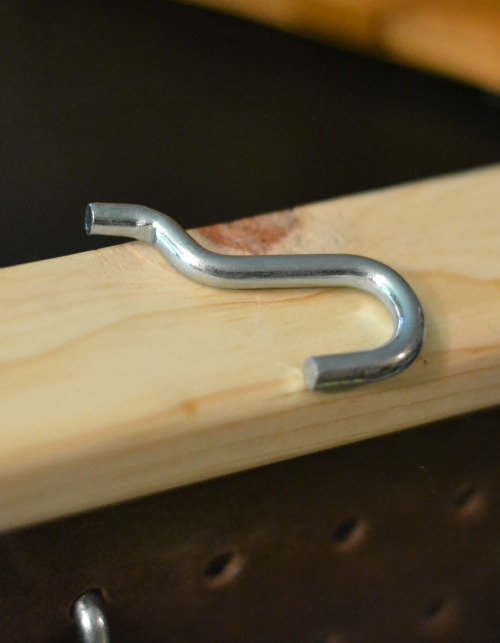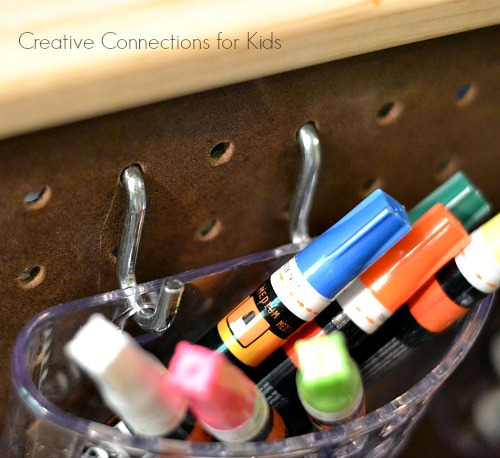 From the multipack assortment of hooks that I bought at Walmart, I hung tape, scissors, wire, and other supplies: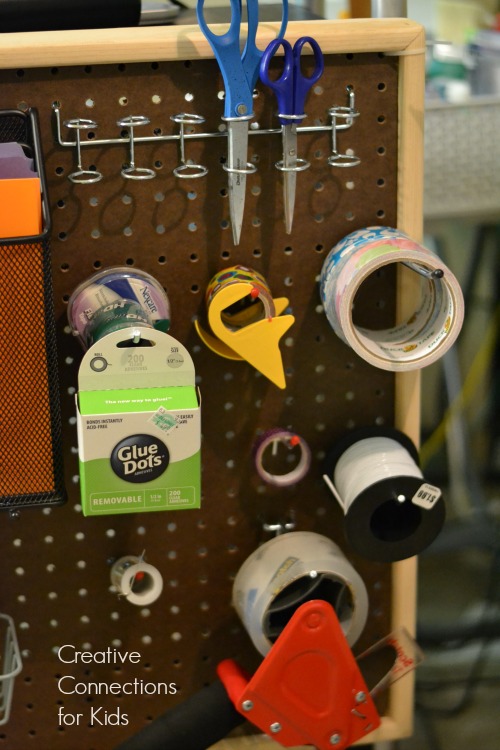 To make a a place for folders we hung a wire folder basket from the office supply section at Walmart using pipe cleaners poked through the holes then twisted together on the back side of the pegboard.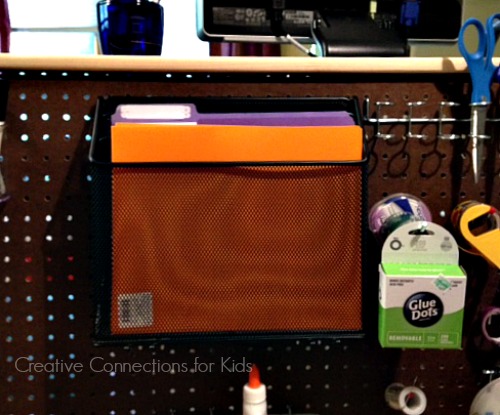 There is still room to hang more stuff, but this is a good start.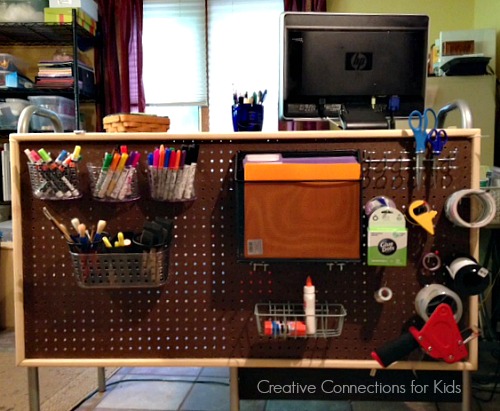 Pegboards are great for organization, and I'm totally sold on their versatility. It can be painted any color, as well as cut to any size. Many different types of baskets and hooks can be used to personalize it for whatever is needed for kitchen storage, craft organization, creating a learning center and play space for the kids.
Here are few more pegboard ideas for you!
Pegboards and much more from Play at Home Mom

We are pleased to be linked to these fun sites: