I shared on Pioneer Woman's Homeschool blog how my daughters painted their basement bathroom without permission or consultation. Pictures were requested. I really have no other place on the web (I am still learning about all these blogging options!) that I can place them other than this blog…but it is my blog and I have one day left on my Christmas break…so here it goes. I've slapped together a quick post about my daughters.
My girls were in high school. I came home and they had painted their bathroom.
It is wild and totally crazy! Be prepared.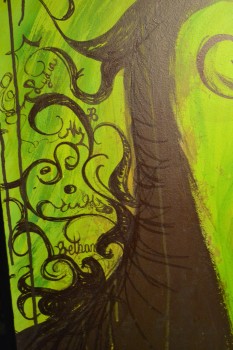 Here is another wall. I've been told that I can get $30 on ebay for the 1970s switch plate.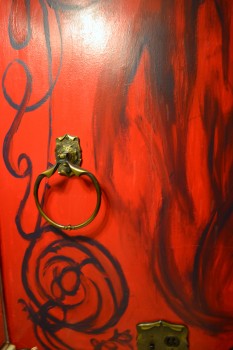 Here is another wall.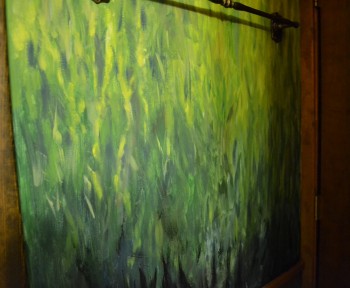 Being conservative, organized and minimalistic, I was very tempted to have a coronary, scold, and say "Go buy some Kilz!".  But I managed to keep my rantings to myself.  I am so glad I did!
My youngest is working on her degree in art and design. She has designed my business cards which are adorable and I prefer not to share.  She enjoys 3 dimensional art. Someday I'll share her bearded hat! I love it.
My eldest recently completed a degree in art and design. She designed the rotating header on this blog. Her paintings from college look like this: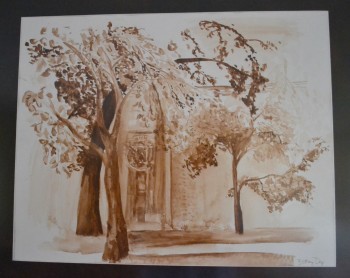 She painted the above piece using sticks, grass, and whatever natural 'brush' she found in the yard at her university.
The following are copies of  'master' artists. They were painted to complete assignments for her classes; not for financial gain.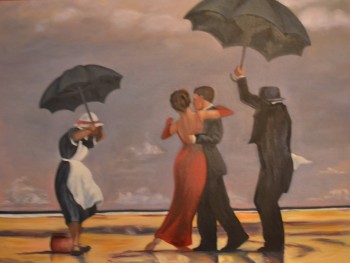 This one is still a work in progress: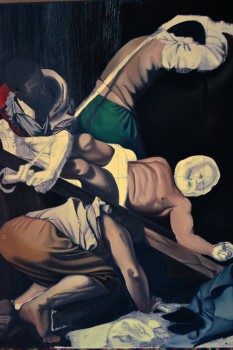 So what is the moral of this 'story':
1) Stand back. Let your kids create.
2) Teach them to clean up their mess. This is very important to someone like me who doesn't like messy clutter.
3) When they are older keep things in perspective. My girls weren't out partying, they just painted their bathroom. No biggie.
To my girls ~ thanks for letting me share your story!
Have fun, make a memory because they grow up so fast!
Kristi