It is another snow day! Seven inches. 13 degrees. I know that isn't much snow nor is it very cold for some parts of the country. But in our neck of the woods, school has been canceled.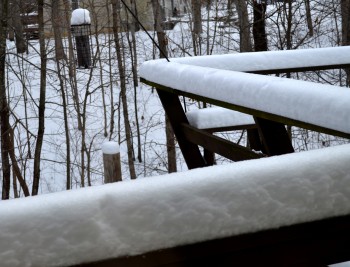 I am home with time to blog, but have few supplies since I took a load of stuff to work. After a quick peruse around the house here is what I've found: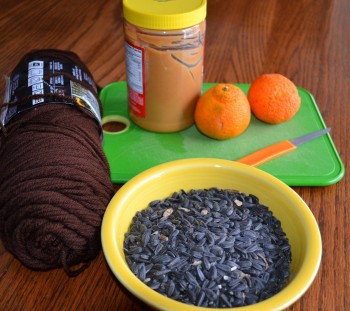 Shriveling oranges, yes, that is very wasteful I know. I'm sure you've had something shrivel in your fridge too.

 Reduced fat peanut butter 'spread'. I'm not sure what is in it but it doesn't taste very good; and it's been in the cabinet a while.  We have birdseed and yarn.
That's all we need to make an old fashioned peanut butter bird feeder.
First cut the oranges or other shriveled fruit in half and 'drill' a whole through the center.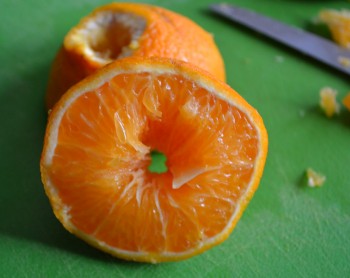 Next, cut a long piece of yarn or string. I started with about 12 inches and by the time I tied the fourth orange half I was using about 2.5 feet. Tie the yarn securely to the orange.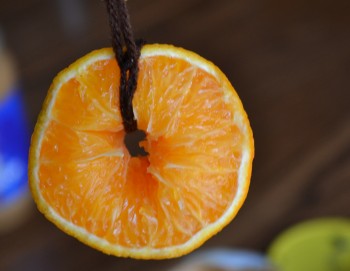 Spread the peanut butter on the orange.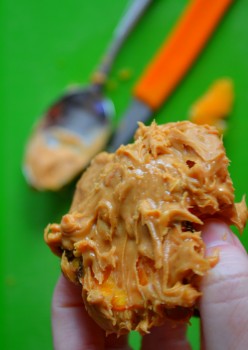 Firmly press bird seeds into the orange.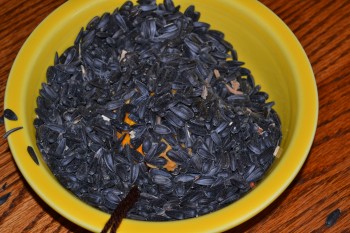 Finally,  tie the strings together and hang them outside.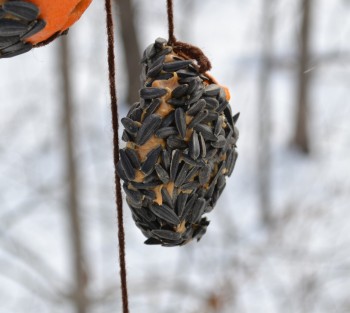 Not only has your child followed directions, attended to task, and had fine motor experience; you can add literacy, science, and math components.
1) Throughout the day observe the birds that are feeding off of the oranges.
2) For preschoolers, make a chart with colors and keep a tally of the different colors of birds that they see. Here is the printable: Counting Color Chart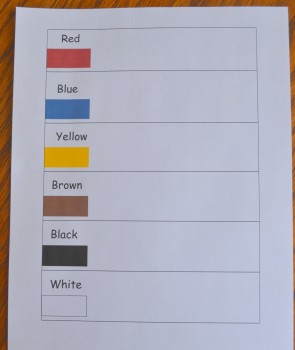 3) Older children can make a list of the different kinds of birds that they have observed. Younger children can draw pictures of what they see.
4) Use books and the internet to research and identify the names of uncommon species that are observed.
Have a fun and cozy day together!
1/16/11 Update: My husband reported that the squirrels found the bird feeder and devoured it. There is nothing left. I had hoped to take some 'after' pictures. Glad they enjoyed it!
This post has been linked to: