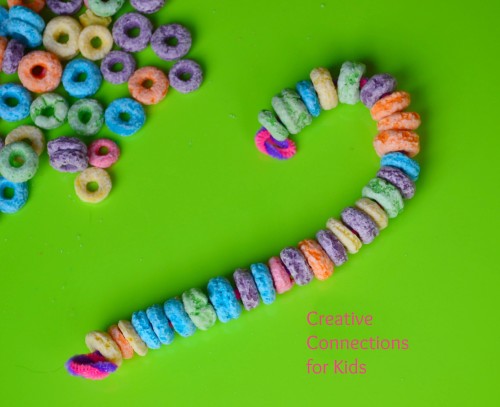 The Creative Christmas Countdown continues with our easy Christmas candy cane.
The holiday rush is in full swing as we finish shopping, attend holiday events, and wrap up last minute preparations. This is a super easy craft that the kids can do while you address that last Christmas card.
You need:
cheerios or fruit loops (any O shaped cereal), pipe cleaner (chenille stem)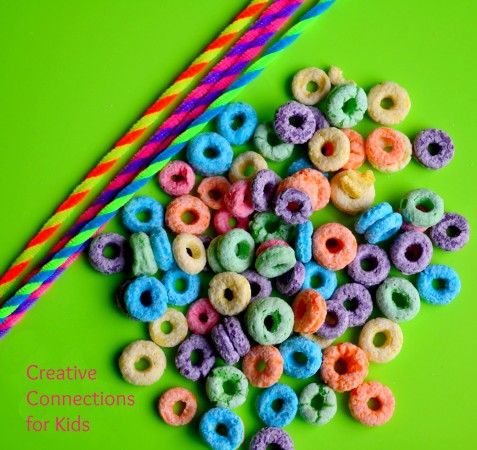 How to:
Make a small spiral at the end of the pipe cleaner to hold the cereal in place.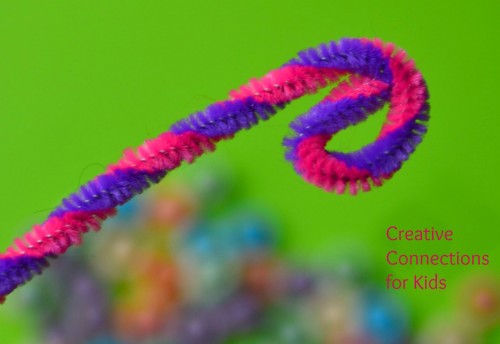 String cereal onto the pipe cleaner and then curve it to make a candy cane shape. Make another small spiral on the opposite end to hold the cereal in place: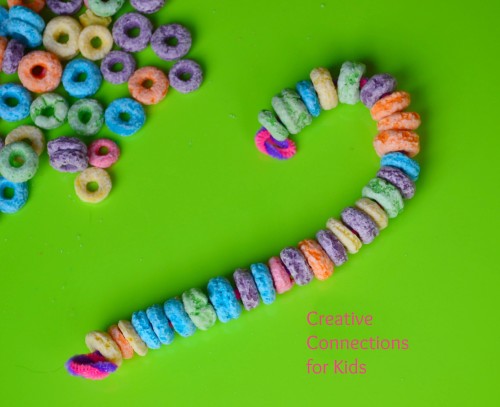 Enjoy the season! Let go of non-essentials and cherish your moments together!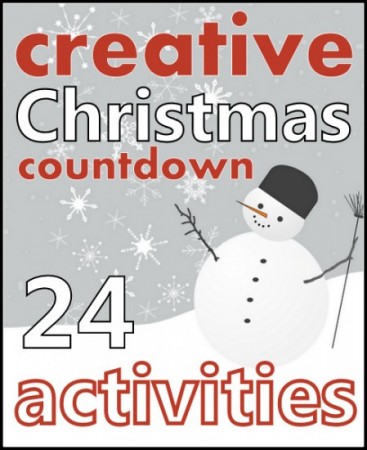 The Creative Christmas Countdown is being organized by Alissa at Creative with Kids. She has been an excellent host. Thank you, Alissa!  Here you will find all of the details and the clickable calendar so you can follow the daily posts of the bloggers who are participating.
Have a fun and Merry Christmas season!
Follow Creative Connections for Kids on Facebook!
This craft is linked to the following wonderful sites: