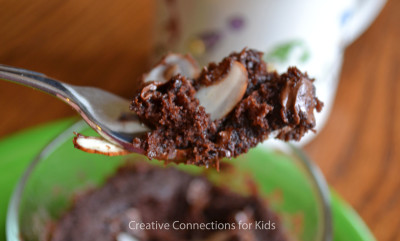 After a long day when the kids are in bed, have you ever yearned for just a bite or two of chocolate to go with a cup of tea?
~Warning~ If you are committed to healthy eating habits you may want to click away.
I had this experience just the other evening. I wanted a little something chocolatey, but didn't want any leftovers. After a quick peruse of the kitchen I put together this sweet little concoction to appease the need…er..want.
Ingredients:
3 tbsp of chocolate cake mix
2 tbsp of diet coke
nuts, chocolate chips – optional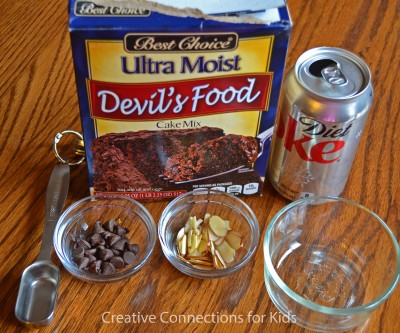 Put 3 tbsp of cake mix into a small microwave safe bowl or cup: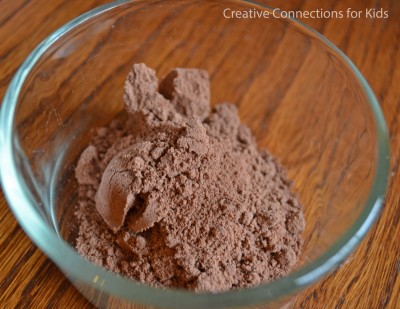 Then add 2 tbsp of diet coke (or any cola):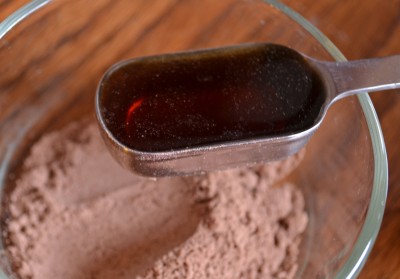 Stir it until smooth, then sprinkle with nuts and chocolate chips:
I microwaved this for 30 seconds on high, then checked it and microwaved it for 10 more seconds. It will be piping hot, let it set for a few minutes before serving. You will need to monitor your cooking time as it will vary depending on your microwave. It will easily over cook.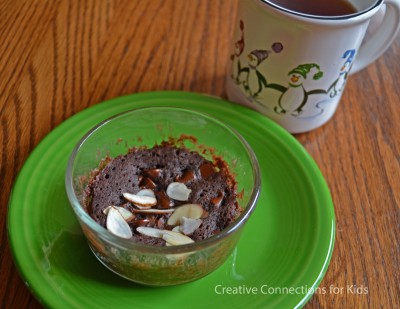 This is a quick and tasty treat!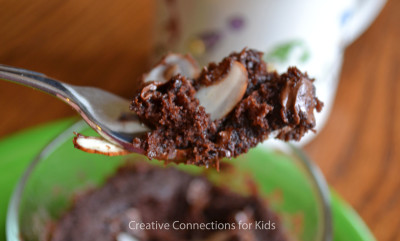 I wish I could take credit for this idea, but I was inspired by this brownie recipe I found on Pinterest.
To take care of that opened cake mix, I'm using it in a dessert for work on Friday. It will be gone for good!
Enjoy your delicious chocolate cake!
Connect with Creative Connections for Kids on Facebook!
We are pleased to share this post with these great sites. Go check out all of the great ideas!
Crystal and Company  - Mommy Resources and Solutions
Rub Some Dirt In It – Happiness is…