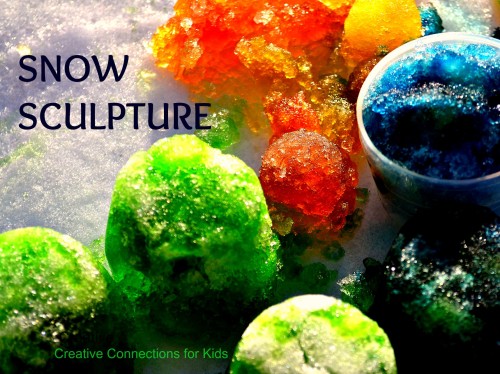 Creating colorful snow sculptures is amazingly easy, fun, creative, and full of learning.
Here we go! We need:
Snow
Food coloring (This is the cheap, Walmart brand, liquid food coloring. We used a lot of it. )
Tools: a small ice scoop, melon baller, turkey baster, rectangular stick crisco container, trays, laundry soap lids or anything else around the house that looks like fun…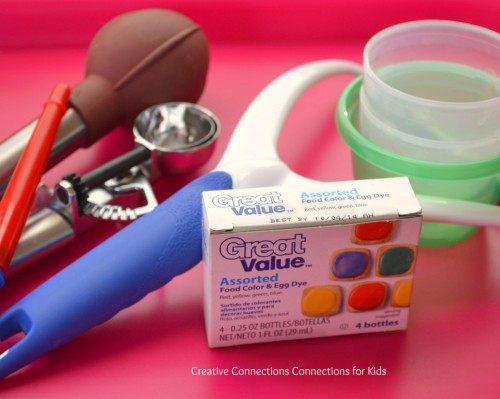 We had unexpected snow last night so we brought it inside and poured it onto a tray…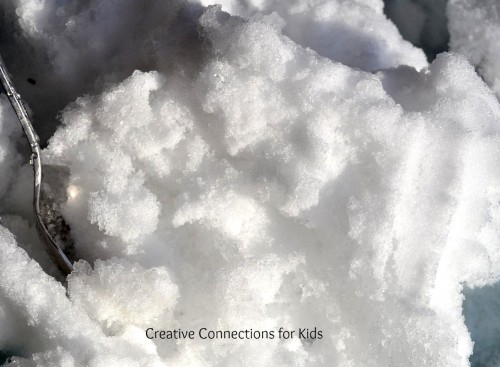 …and mixed water and food coloring.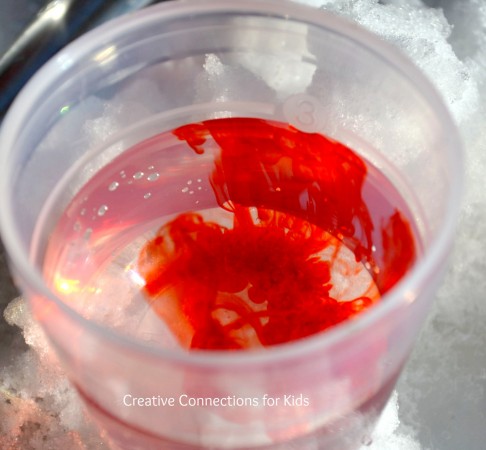 Then we squirted it on the snow using the turkey baster: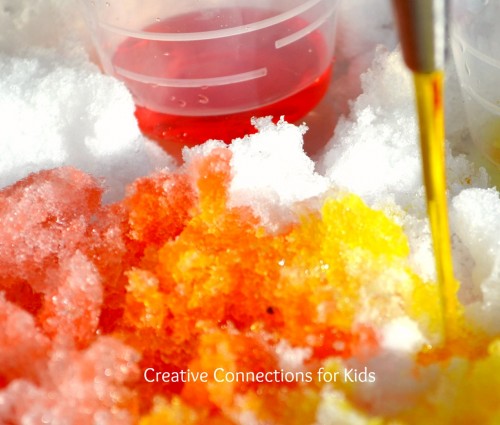 We packed snow into a container (laundry detergent lid) and poured the colored water over it too: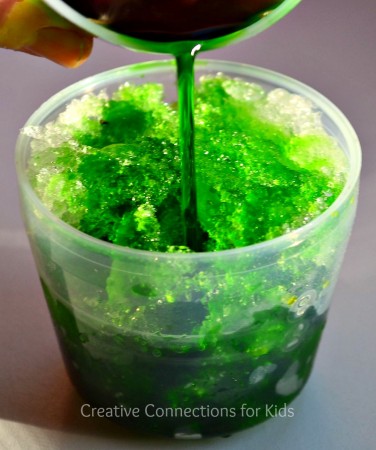 It was amazing to see how the colors swirled together and the formations that were made: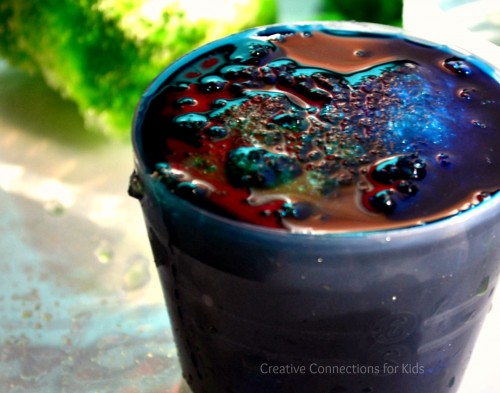 The sunlight made the color pop!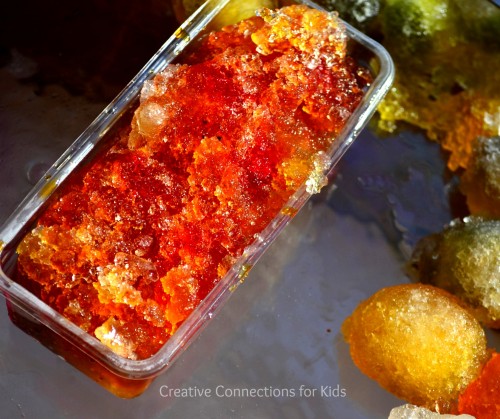 The containers were turned over to create blocks or cylinders. We also used an ice cream scoop to make balls. The imagination is the only limit!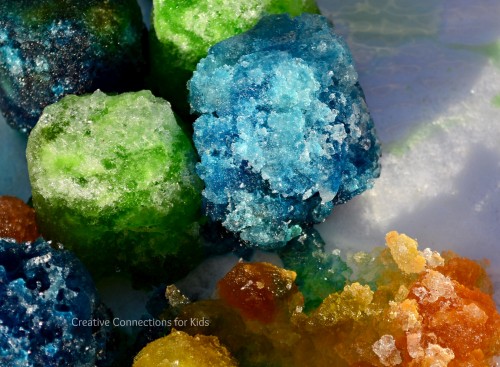 After playing, we took them back outside and crushed them.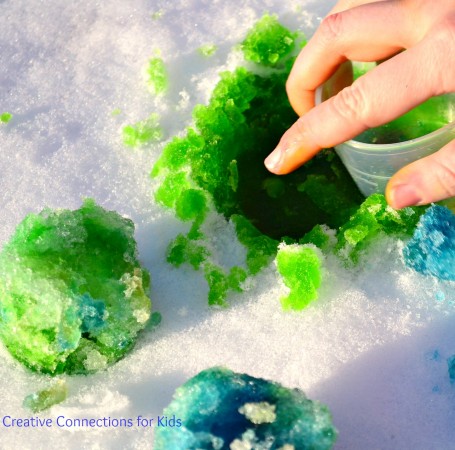 What can kids learn from snow sculpture?
Color theory, cause and effect, physics, fine motor, physical science, sensory integration are just a beginning.
If you are in the southern hemisphere or a warm climate you might enjoy this post:  Water Science with Everyday Objects.

Have fun creating colorful snow sculptures together!
We are pleased to be linked to these cool sites:
Kids Get Crafty at Red Ted Art