Mailing May by Michael O.Tunnell with illustrations by Ted Rand, is one of my top ten all time favorite historical fiction children's stories. It is based upon a true story, which makes it even more delightful. The illustrations are stunning, and include old time 'photos' of May's life. An example is her photo on the front cover of the book.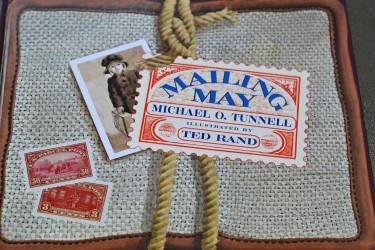 Five year old May tells her story. She is adorable!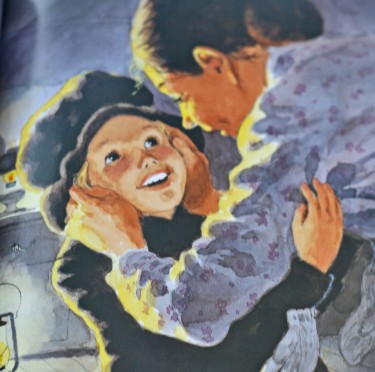 May lives in the mountains of Idaho and wants to visit her beloved grandma. Unfortunately, her parents can't afford the train ticket for the trip. She is resourceful and tries to find work so that she can purchase a ticket.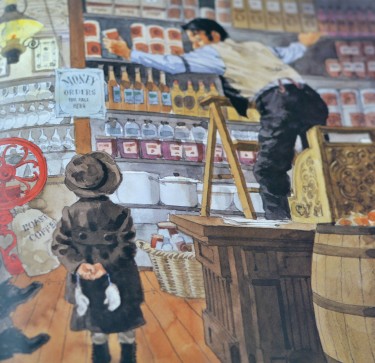 She is told that she's just too little to work in the local grocery store.
Her parents wake her early one morning and she is 'flabbergasted' to learn that her father, who is also very resourceful, has found a way to send her to Grandma's. They are going to mail her!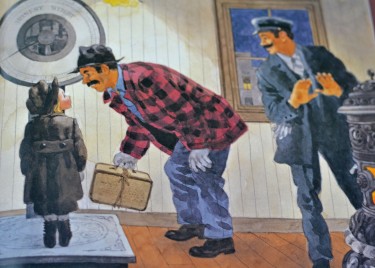 She is mailed as a 48lb baby chick! While in the care of cousin Leonard the mailman, the train weaves its way through the Idaho mountains with May describing the details throughout the story. She safely arrives in the arms of her grandmother.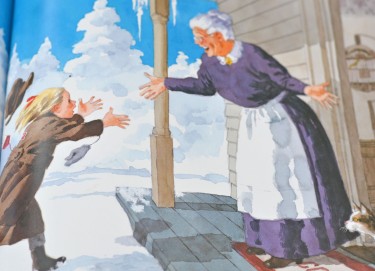 Why this book is wonderful:
Beautiful illustrations
It is based upon a true story that is described in the back of the book.
May tells the story using language that has rich vocabulary and detailed descriptions. She describes that the train was 'hissing and snorting like boar hog."  The train crossed "spidery trestles'" and "hung on the edge of mountain".
It describes how life in rural America at the turn of the century is different from the life we lead today.
Extending the Story:
Discuss the vocabulary! There are so many new and unique words that we don't typically use every day.
Have your child mail a letter or send drawings to a friend or grandparent
Grandparents-mail a letter to your grandchildren. Everyone loves real snail mail!
Writing and drawing to share a message or story teaches children that written language has meaning and purpose
For older children, discuss and compare how life in 2011 is different from the early 1900′s.
Teach your child a new perspective and appreciation for our modern conveniences and American history.
Check out Mailing May at the library!
I'm sure that one of the reasons I love this story is because I was a little girl who was crazy about her grandmother!
My daughter and my grandma sharing a hug.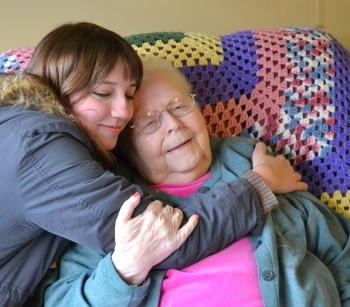 This post is linked to the following wonderful sites:
"What my child is reading at Mouse Grows, Mouse Learns